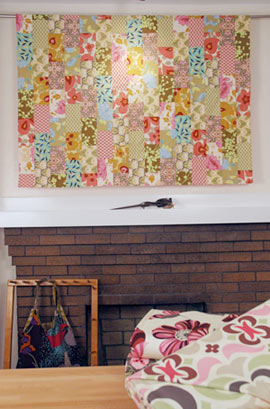 ABOUT
a contemporary fabric store

DESIGNER FABRICS
FIBEROLOGIE carries the following contemporary designer fabrics:
Heather Bailey.. "a playful and inventive designer of all things "HAPPY".

Amy Butler.." inspired by her surroundings, her friends, her family, nature, & the rich textures of everyday life".

City Girl.."the look of today, with a cool urban attitude and palette"

Joel Dewberry.."styles in a modern yet timeless style"

Echino…Japanese designer

Kaffe Fassett…"an expert in color and craft", a painter, knitter & quill needle artist"

Anna Maria Horner.."creates designs that make the consumer feel alive and well"

Two Young Street.."bold fresh and contemporary designers from Australia"

Tonga Batiks…jungle fever
WORKSPACE


Great 1920's house where fiberologie has the whole first floor, complete with front porch and kitchen.


Classroom with sewing machines available

36" Loom available to weave on

Large industrial sink for dyeing or felting
Challenging workshops are available, for more info.
PRODUCTS

Great Contemporary Designer Fabrics

Creative Books + DVD's

Wool roving + needles for felting

Works for sale by fiber artists

Felted jewelry- Fabric and pins

Collage paper + metal.