Contemporary Workspace
a fiber arts learning center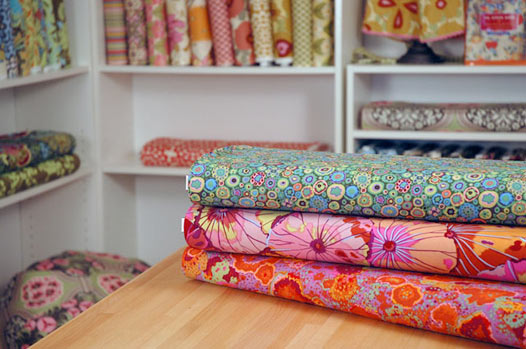 I
have lived in the Midwest all my life until coming to St. Petersburg in 2000 to return to my husbands' home state. We have 2 great boys and one "wacky" Wheaton terrier.
My degree is from Northern Illinois University in Textiles and Clothing. So what a dream for me to open a "fabric store". My desire is to have a great place to create, learn something new, and meet new friends….
The excitement in my store begins with all these beautiful textiles. Your creative expression will be challenged with all the great instructors. So, let the fun begin!
Be creative everyday!
— Karrie Klement